Make Sure Your Brief Complies With
The Complex Rules Of The
U.S. Supreme Court
With our years of experience and legal training, Legal Printers LLC will
make sure your brief is the best it can be as it goes to the Supreme Court
Experienced In-House
Typesetters to Comply with the Court's Exacting Rules
If you are involved in a case that will go before the Supreme Court, you need to be sure that your documents are correctly prepared and printed. At Legal Printers LLC, we have the experience that you need, in both printing and the Court's Rules, to ensure that your important documents are accepted by the highest court in the land.
Turn to Legal Printers LLC for Supreme Court printing you can trust.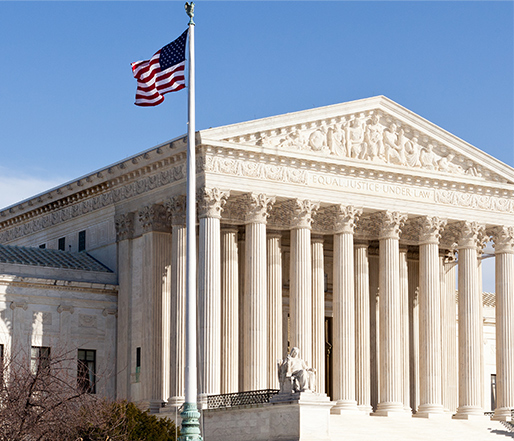 Experts in the Court's Rules
All briefs filed at the Court must meet a number of highly specific requirements.
In short, certain typefaces and fonts are acceptable, while others are not. The weight and size of the printed paper must meet very exact, non-standard dimensions. Colored covers, properly typeset appendices, and specific style formatting must be included.
We at Legal Printers LLC are printers who are also attorneys, and we focus our legal knowledge as well as our decades of printing experience on the exacting field of legal printing. This unique combination of education and experience has made Legal Printers LLC one of the nation's leaders in preparing and filing U.S. Supreme Court submissions.
Our in-house typesetters are all experienced, quick, and efficient workers, and our proofreaders are specially trained to ensure that every document we file complies with the Supreme Court's complex Rules. Our printing and binding equipment have been selected with the sole purpose of turning jobs around economically in hours, not days.
If you need experienced Supreme Court printing services, email Legal Printers LLC today at [email protected] or call us at (202) 747-2400. We accept clients nationwide.