Supreme Court Brief Printing & Typesetting
Arguing a case before the United States Supreme Court is one of the highest honors a lawyer can have and one of the greatest challenges. Having filed thousands of briefs at the Court, we at Legal Printers LLC know how much work goes into the preparation of a Petition for a Writ of Certiorari and then, if the Court grants the Petition, into the Briefs on the Merits.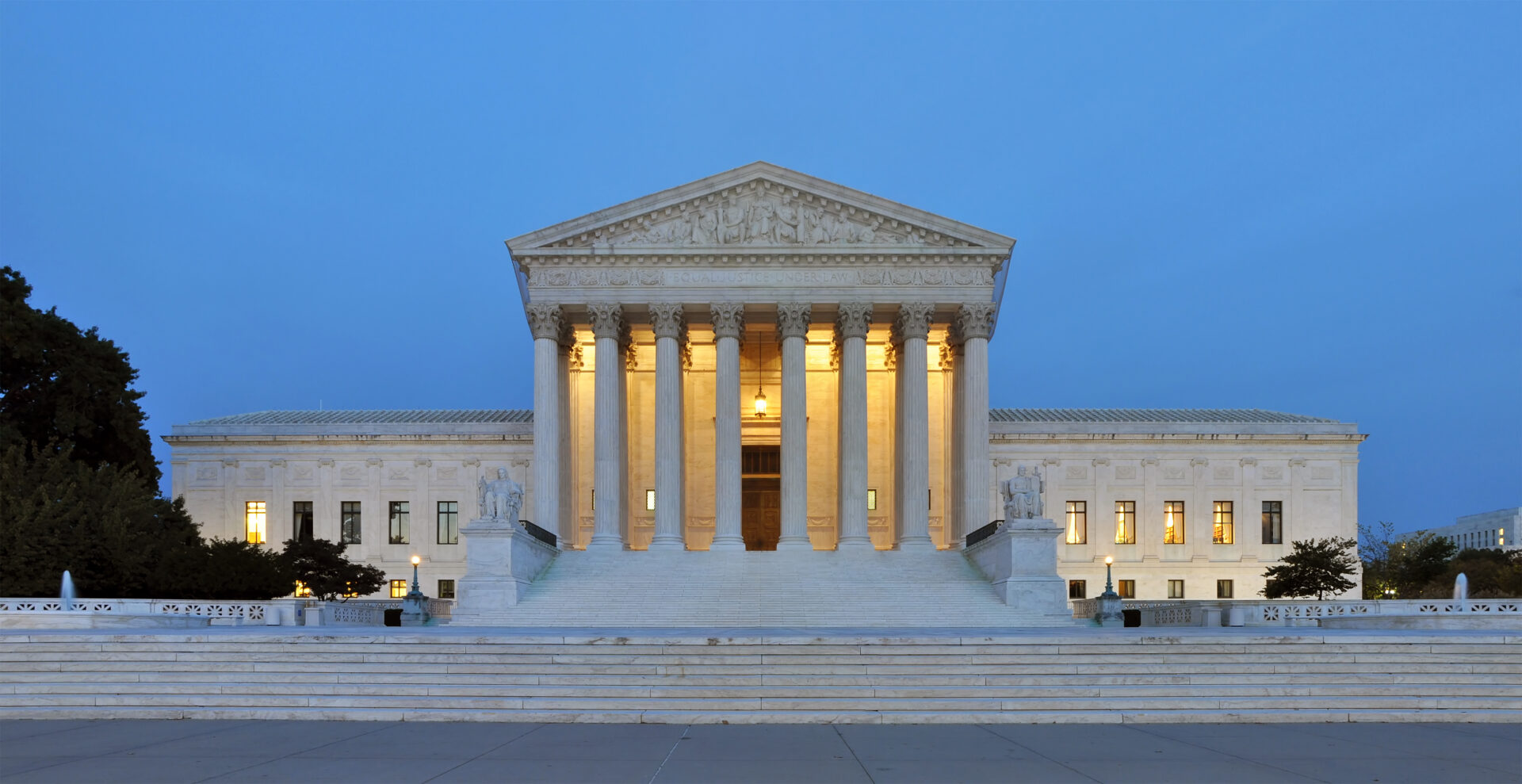 Understanding the daunting Rules of the U.S. Supreme Court as they apply to the preparation of documents has always been a job in itself. Unlike most other courts, the Supreme Court requires specified typefaces and point sizes, paper of a certain weight, and of non-standard size (6 1/8" x 9 1/4"), different color covers for each type of document, and typeset appendices.
Lawyers should be concerned with the substance of their case and not with the details of how to get their brief into "Supreme Court form". And that is where Legal Printers LLC comes in!
We're experts not only in typesetting and printing but also in the Rules of the Supreme Court. So when questions come up like, "How do I insert a live signature?" or "How should the Appendix be numbered?" we'll have the answer. We specialize in printing U.S. Supreme Court briefs.
Legal Printers LLC can typeset your brief or advise you on how to do it. We can format the documents for your Appendix then proofread and polish the results to come up with a typeset Appendix. Then, after you have had an opportunity to review the documents and make any changes you require, we can print and bind your Brief, file it with the Clerk of the Court and serve it on opposing counsel.
But that's not all we can do. Since many law firms today use sophisticated word processing software that can produce near-typeset quality documents, you can do the typesetting, thereby lowering your costs significantly, and leave the printing to us. We will guide you and your word processing operators through the technical maze, telling you what margins to set and what fonts to use (and just as important, what not to use).
And when the document is finished, you can e-mail it directly to us at [email protected]. We'll print and bind it, serve your opponents, and have it filed with the Supreme Court by your deadline. Because we're right here in Washington, DC, we will file it in real-time and return with a date-stamped confirmation instead of relying on "mail by" deadlines. And because we are set up for fast turnaround, we can meet deadlines others cannot. Legal Printers LLC is the top choice to be your U.S. Supreme Court Brief printer.
So call on us the next time you're preparing a Supreme Court submission. That way, you can handle the arguments and leave the rest to us.